Apply for Audio Typist in Harlow job in CM17, Potter Street, Essex, Essex, United Kingdom.
Job Description
: Audio Typist
Location: Harlow
Type: Temporary – Between 10th February and 31st March.
Hours per week: Full Time, 37.5 hours
Band: 3 or 4 depending on experience
Salary: £12-£15ph Umbrella depending on Skill and Experience
Job Purpose
The post holder will provide comprehensive typing support to Consultant Community Paediatricians, Speciality Doctors and other medical staff, and to provide cover for colleagues if necessary. You will be responsible for your assigned typing duties, ensuring that all requests are always dealt with in a professional and efficient manner . The post may involve some medical secretary duties when colleagues are on annual leave or absent due to sickness but will be guided by senior colleagues. The post holder will also be expected to undertake any other duties which are deemed appropriate to the role when requested by senior staff.
Job Description:
This role is 80-100% audio typing
* Audio typing of all letters created by medical staff, including (but not limited to) clinic reports, discharge letters, letters to parents, GPs or other clinical colleagues
* Filing, photocopying and other administrative tasks as necessary
* Occasional copy typing as required
* Printing and sending of approved documents
* Vigilantly assuring the inclusion of correct enclosures for posting
* Gather and relay information relating to external clinical systems such as ICE/Pathweb
* Input information to all clinical systems, especially SystmOne, in a timely and accurate manner
* Liaise as necessary with medical secretary colleagues, wider administrative colleagues, clinical staff and external services where appropriate
* Respond in a professional and sensitive manner when dealing with confidential issues
* Participate in team, professional and personal development activities and promote commitment to continuous development and improvement
* Highlight any problems and advise manager of any difficult or sensitive issues
* To be able to utilise MS Outlook where necessary
* Under the direction of the Administration Lead and/or senior Medical Secretary colleagues, to implement procedural changes to working systems/processes
* Contribute to the health, safety and security of the working environment by being familiar with and complying to policies and procedures
* Follow relevant audits as and when required
* Occasional cover in severe absenteeism that may include answering the telephone, as directed by your line manager
* If and when required, to assist in the training of staff including temporary staff
* Any other administrative duties relating to the role, or advised by direct line manager
Requirements:
* Strong audio typing skills
* Accurate and precise typing skills
* Strong and hardworking work ethic
* Knowledge of Systm One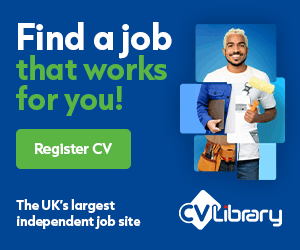 Job Title:
Audio Typist in Harlow
Job Type:
Temporary
Location:
CM17, Potter Street, Essex
Salary:
£9.50 - £15/annum
Company:
CV-Library
Category:
Administration
Date Posted:
2020-01-24 13:06:50
Benefits: