Apply for Audit & Accounts Senior/Semi-Senior job in OX16, Banbury, Oxfordshire, Oxfordshire, United Kingdom.
Job Description
: On behalf of a highly successful accountancy practice, we are recruiting for an Audit & Accounts Senior/Semi-Senior to join the team at the firm's Banbury office. This role has become available due to continued growth of the firm's audit portfolio.
This role could be as a Senior or Semi-Senior, depending upon your level of experience. It will involve leading audits, growing the client base further and maintaining existing relationships, with the role will be split approximately 70/30 towards audit.
Reporting to the Audit Manager, the Audit & Accounts Senior/Semi-Senior will have the following responsibilities:
* Planning and delivery of audit assignments and deliver the audit files in accordance with UK GAAP
* In addition, you will prepare the accounts & corporation tax in respect of your audit clients
* Manage client communication in effective manner
* Monitor your assignment budgets pro-actively
* Keep updated with industry developments
* Mentor trainees and supervise junior staff during the audit and review their work
* Produce more complex draft financial statements in a statutory format using the firm's accounting software
* Produce consolidated financial statements for a group
Applicants for this role will have the following skills, experience and attributes:
* Qualified or part qualified ACCA or ACA with relevant accountancy experience gained within practice
* Ability to plan, review and complete audit files in a cost effective and timely manner
* IT literate; highly competent with MS office Suite and experience with Sage, Xero, QuickBooks and Key Accounts
* Strong problem resolution skills and the ability to identify possible solutions
* Good communication skills and ability to work within a team
* Strong organisation skills and the ability to prioritise jobs effectively
* Self-motivated and willing to work outside normal hours as required
* Career focused with demonstrable skills with an aptitude to progress within the firm
* A team player but with the ability to work autonomously when necessary
* People focused with a desire to assist more junior team members as required
As Audit & Accounts Senior/Semi-Senior, you will receive a competitive salary and benefits, gain from working for a highly successful and supportive firm and there will be study support available if required.
We can only accept applications from candidates that have the right to work in the UK without requiring sponsorship.
Submit your CV for this Audit & Accounts Senior/Semi-Senior role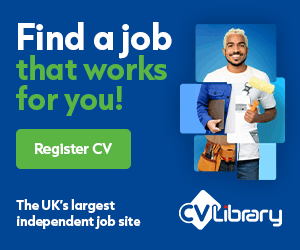 Job Title:
Audit & Accounts Senior/Semi-Senior
Job Type:
Permanent
Location:
OX16, Banbury, Oxfordshire
Salary:
£28000 - £36000/annum
Company:
CV-Library
Category:
Accounting/Financial/Insurance
Date Posted:
2020-01-24 13:57:28
Benefits: