Apply for B1/ B2 Licensed Engineer job in Stansted Mountfitchet, Essex, Essex, United Kingdom.
Job Description
: Job Reference: J(phone number removed)
Job Title: B1/ B2 Licensed Engineer
Location: Stansted
Salary: £55,000- £60,000 per annum
About the Company:
My client is now looking to hire either a B1 or B2 Licensed Engineer to be based at their Stansted site. Established more than 20 years ago this company provides high quality, FBO services from their 2 UK sites. Their Stansted site operates on rotary aircraft. This is a full time, permanent role working 8.30am- 5pm, Monday- Friday.
The purpose of this role is to be actively involved in line and base maintenance activities, as required in accordance with company procedures and under Part 145, and as delegated by the L4 and Senior Managers.
Job Description:
- As part of a wider team, the Engineer will carry out and certify aircraft maintenance within the limits of their approval maintaining the standards of aircraft maintenance; is responsible for overseeing the work on aircraft by our Mechanics and non- certifying engineers, ensuring this is carried out in a safe and correct manner to company procedures and standards.
- The post is a hands- on role and will require that the incumbent actively takes part in the aircraft maintenance. It would be beneficial if the successful person has a good experience involving scheduled maintenance, overseeing checks etc.
- Due to the nature of Corporate/ Private Aviation, the engineer will ensure that any enquiries from customers / crew are dealt with professionally and either deal with the request directly and /or liaise with the relevant internal departments to ensure that these are managed through to completion, providing regular feedback acting when necessary as first point of contact.
- Ensure that the aircraft documentation is completed in accordance with the company procedures.
- Ensure the hangar hand over book is completed daily.
- Audits of the Hangar and Facilities in accordance with Company Procedure as requested by L4/ Hangar Superintendent/ BMM.
- Assist with planning scheduled maintenance.
- Ensure the effective completion of any delegated tasks during maintenance activities.
- Ensure the allocated task is complete with the allotted time scales.
- Ensure that the completed tasks are being recorded correctly onto the worksheets and the time recording is accurate.
- Ensuring that customer's approval for the work/rectification to be carried out has been obtained and that payment terms, are agreed.
- Ensure that customer's approval for the purchase of spare parts up to the agreed limits has been obtained.
- Liaise with other trades and departments within the business or external Companies as necessary to initiate or complete the assigned task.
- Maintain a high standard of appearance.
- Notify the Compliance Monitoring Manager or the nominated representative of any defect or incident, which will affect the continuing airworthiness of the aircraft.
- Respond effectively to due lists highlighting, test equipment and tool calibration and or inspection validity expiry dates. In doing so has responsibility for ensuring that all test equipment and tools in use are within calibration and/or inspection validity.
- Ensure aircraft maintenance is kept up to date as per the due lists.
Benefits:
- Annual salary of £55,000- £60,000
- Auto enrolment Pension Scheme- 3% company contribution and 5% employee contribution
- 22 days holiday plus bank holidays rising to 27 days after 5 years' service
- Reward Card offering discounts (after successful probation)
- Perkbox - discounts on high street stores, cinema tickets, holidays, insurance, etc.
- Full uniform provided.
- Free Parking.
- Enhanced benefits (to be discussed at interview)
Skills and Qualifications:
- You will hold a full EASA B1 or B2 licence.
- You will be type rated on 1 or more of the following aircraft: AW139, S76, S92, H155
- An additional payment will be made for anyone who holds "c" certification
Additional Information:
Whether you're looking for your next job or searching out the next superstar to join your team…
Aeropeople's expertise and experience is entrenched in the aerospace, aviation, engineering, motorsport, automotive, and defence industries. We have the insight and know-how at both a local and international level to help bring people and businesses together, saving time and energy. Our capability is validated through our Engineering Services division encompassing Aircraft Line Maintenance services and Continuing Airworthiness Maintenance Organisation (CAMO), combined with our Aviation Training division offering technical training aircraft courses.
During registration, please let us know where you are currently located or which locations you would consider taking a position in, required salary and notice period.
For the latest news, events and jobs please search 'Aeropeople Ltd' on LinkedIn and Facebook for our latest jobs or visit (url removed)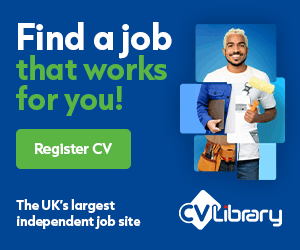 Job Title:
B1/ B2 Licensed Engineer
Job Type:
Permanent
Location:
Stansted Mountfitchet, Essex
Salary:
£55000 - £60000/annum
Category:
Automotive/Aerospace
Date Posted:
2020-01-15 10:22:24
Company:
CV-Library
Benefits:
Posted in: Automotive/Aerospace