Apply for Engineering Technical Author job in Newcastle upon Tyne, Tyne & Wear, Tyne & Wear, United Kingdom.
Job Description
: Headlines:
Role: Technical Author
Location: Newcastle Upon Tyne
Salary: Up to £32,000
Permanent
Jackson Hogg has a rare opportunity for a Technical Author to join a fantastic, growing, engineering firm operating within the oil and gas subsea industry based in Newcastle.
This role will see you joining a small but dedicated team working on creating and developing technical documentation and manuals for machines, working closely with the engineers to understand how to safely and clearly convey the instructions.
This team has large projects scheduled throughout the new year and has is dedicated to digital transformation and environmental improvement by recording and producing digitised documentation through HTML web design.
The ideal candidate will have excellent documentation experience and a passion for engineering with additional skills across digital documentation and illustration software's being highly desirable.
Desired Skills
* A relevant background or education within the engineering sector
* Excellent documentation skills with clear written communication
* Experience within HTML and JavaScript is highly advantageous
* Experience reading and understanding engineering drawings
This is a truly fantastic opportunity for a Technical Author looking to tackle a new challenge and new product within a fantastic growing organisation.
So if you are interested in finding out more please apply below, or you can contact me at Peter.barret@Jacksonhogg .com if you have any further questions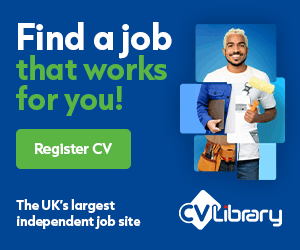 Job Title:
Engineering Technical Author
Job Type:
Permanent
Location:
Newcastle upon Tyne, Tyne & Wear
Salary:
£28000 - £32000/annum
Category:
Engineering
Date Posted:
2020-01-06 10:21:05
Company:
CV-Library
Benefits: