Engineering jobs: Export Sales Coordinator Job in Middlesex
.
Job Description
: Job Profile: Export Sales Coordinator
I am currently recruiting for an Export Sales Coordinator to join my client who are a world leading international design and manufacturer. My client has annual sales in excess of £25M and sells to over 140 countries worldwide.
The Export Sales Coordinator will be working under the Senior Export Sales Manager as part of the Export Sales Team
Export Sales Coordinator Package:
* Salary Circa £25K DOE
* Bonus circa £4K
Export Sales Coordinator Responsibilities:
* Processing Export sales orders in an accurate and timely manner to meet the deadline specified by customers, including payment terms and coordinating final shipping.
* Generating and following up on price quotations to the correct customer specification (full training will be given).
* Supporting Field Sales Engineers' administration and sales activities
* Liaising with Production, Administration and Shipping Departments to ensure efficient deliveries as promised to customers.
* Co-ordinating sales activities and initiatives within the Export Sales Department.
* Co-ordinating specific marketing campaigns with Field Sales Engineers and other sales distribution channels (Agents/Distributors)
* Maintaining sales customer database with all relevant and up-to-date information.
Export Sales Coordinator Requirements:
* Degree qualified essential in an engineering discipline. Mechanical, Chemical etc.
* Previous sales experience essential
* Fluency in another language is desirable
* Fully computer and IT literate
* Self-starter with excellent communication and interpersonal skills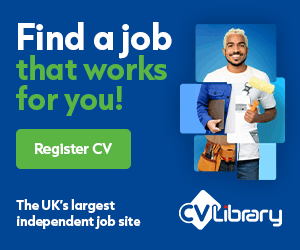 Job Title
: Export Sales Coordinator
Job Type
: Permanent
Location
: Middlesex
Salary
: £22500 - £27500/annum Bonus Circa £4K
Category
: Engineering
Date Posted
: 2019-12-14 10:44:37
Company
: CV-Library
Benefits
: Bonus Circa £4K