Apply for HGV Class 1 Standby Relief Drivers Days - Utilities - Penrith job in Penrith, Cumbria, Cumbria, United Kingdom.
Job Description
: Interviewing Immediately - £11 to £21/hour/daily retainer bonus (increase once trained)
Non ADR Tanks - Utilities Company
We have several exciting opportunities for HGV Class 1 Non ADR Tanker Drivers to work for our prestigious utilities client based in Penrith. This company keeps the taps flowing and the toilets flushing for 3 million homes and 200,000 businesses across the North West
These roles would ideally suit experienced drivers looking for flexible work on standby relief for 12 hours per day. The beauty of this job is you get to choose which days you are available for standby, and how many standby shifts per week you want to commit to.
You will drive a Class 1 articulated tanker filled with water from A to B and you will be fully trained on loading procedures. You will be on standby at home from 07:00 to 19:00 (although some flexibility may sometimes be required) and you might be called out at any point between these times.
You will receive a standby retainer of £50 per day Monday to Friday and £75 per day for Saturdays and Sundays. If you are called out you will receive £11 per hour Monday to Friday, £16 per hour for Saturdays and £21 per hour for Sundays in addition to the standby retainer. Once you have passed your training your rates will increase to £12.02 weekdays, £18.04 for Saturdays and £24.04 for Sundays.
You must have:
HGV Class 1 licence with less than 6 penalty points.
Full Drivers CPC card.
Digital Tachograph Card.
Previous tanker driving experience.
Be able to get to Penrith within 30 minutes if called out.If you have all the above and like the idea of working in the utilities industry, you could be one of the very people we are looking for.
Interested parties should apply at your earliest convenience.
We look forward to hearing from you.
Code: WGD
Taskmaster Resources LTD is acting as an Employment Business in relation to this vacancy. (Temporary Vacancy)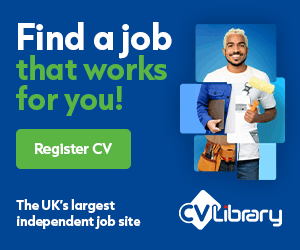 Job Title:
HGV Class 1 Standby Relief Drivers Days - Utilities - Penrith
Job Type:
Contract
Location:
Penrith, Cumbria
Salary:
£11 - £21/hour holidays, standby bonus
Company:
CV-Library
Category:
Other
Date Posted:
2020-01-24 15:22:13
Benefits:
holidays, standby bonus