Apply for Manufacturing Manager job in Cheshire, Cheshire, United Kingdom.
Job Description
: Manufacturing Engineer
Automotive
£40,000
Cheshire
The Role
A really exciting opportunity for the right candidate to lead multiple industrial projects for both external clients and internal changes - working with teams across the production process to implement changes across the site.
Key Focus on NPI implementation.
Individual Responsibilities
Defining plant specific equipment (from specification to realization) for plant and SILS centre
Assisting shift leader in defining Standard Operation Procedures for production operators in accordance with best practices and POMS
In cooperation with SILS team, creating work instructions for assembly and delivery
Management of serial modifications requested by customer (OPTIMAP)
Management of industrial modifications / installations (OPTIPRO)
Management & co-ordination of change management (Engineering Change & Layout Change)
Organizing pre-production and production runs with production team for new products
Updating the PRU (factory cost price).
Productivity activity on projects that he is was in charge for during project. On a permanent basis looking for cost reduction opportunities during launch and serial production.
The Person
Will have a background of engineering preferably within an automotive production environment and have a keen interest and previous history of NPI work (leading project would be beneficial).
Education: Bachelor degree major in mechanical or electrical.
Experience in manufacturing (methods, plant organization and lay out).
Team player, leadership, continuous improvement orientated.
The Company
1st tire industry supplier, with long standing relationships with multiple OME's - this is an extremely successful automotive business with a great history and reputation within the wider automotive industry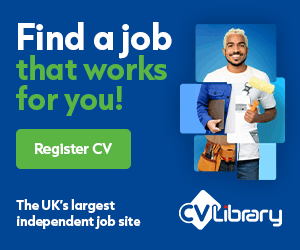 Job Title:
Manufacturing Manager
Job Type:
Permanent
Location:
Cheshire
Salary:
£40000/annum
Company:
CV-Library
Category:
Automotive/Aerospace
Date Posted:
2020-01-28 09:28:59
Benefits:
Posted in: Automotive/Aerospace, Cheshire