Apply for Solution Architect job in Blackpool, Lancashire, United Kingdom.
Job Description
: Senior Digital Technical Architect
Solution Architect
Contract Length: to run until 2024
Location: Blackpool
Day rate: £750
SC Cleared
I am looking for an Experienced Solution Architect to join a Design Assurance team. Do you have experience of large-scale Data Migration projects? Legacy to Cloud? TOGAF/MODAF/ITIL?
You will be responsible for providing technical assurance for a large managed service contract. In future, the service will undergo significant enterprise wide transformation, including service disaggregation, significant application and technology change, the introduction of mature service management practices and the Authority assuming more control and influence over the service provision.
Essential Experience:
Proactive, seasoned and technologically experienced Architect who is able to ensure that the supplier's planned changes are delivered in compliance with their contractual obligations and the Authority's strategic and tactical requirements; Significant experience operating as a Technical/Solution Architect within enterprise-scale environments with heightened security requirements; Must have held senior technical roles within large technology enabled business change programmes; Experience with the use of Enterprise Architecture frameworks such as TOGAF or MODAF.
If this sounds like a good fit for your skillset, please get in contact.
(Email Removed)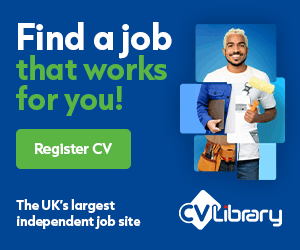 Job Title:
Solution Architect
Job Type:
Contract
Location:
Blackpool
Salary:
£0 - £750/day Long term contract till 2024
Company:
CV-Library
Category:
IT
Date Posted:
2020-01-27 11:23:10
Benefits:
Long term contract till 2024
Posted in: Blackpool, IT