Apply for Stores/ inspector - Aviation job in Gatwick, West Sussex, West Sussex, United Kingdom.
Job Description
: Stores / Goods-In Inspector - Aviation
Location: Gatwick
Rate: £24.85 PH Ltd / Umb
Initial Contract Length: 6 Months
Our client is an EASA 145 approved organisation with approval to provide Line Maintenance services on various aircraft. Due to the continued expansion they are looking for experienced Store Persons / Goods-In Inspectors to join their organisation on an initial 6 month contract.
Prospective candidates are required to have at least 2 years' experience of working in an Aviation Maintenance Stores environment. The role is London Gatwick based but may require some international travel.
The roles will report to the Operations Support Manager.
The job responsibilities include:
*Maintain the LGW Hangar stores facility including goods receiving, allocation of goods and return of items
*Ensure correct storage of all of components, parts, materials and tools in-line with OEM recommendations and EASA/IAA regulations
*Carry out inspections of all goods received, ensuring correct condition and paperwork requirements are met.
*Monitoring of all Part / Consumable stock levels and shelf life, escalating within the Supply Chain as required.
*Ongoing monitoring of the Store Operation effectiveness - supporting the Lead Store Person with adaptation and creation of procedures to support.
*Work with the Lead Store Person and Tooling Specialists to perform periodic checks of tooling, managing the inventory and maintaining appropriate records.
*To prioritise and prepare aircraft parts in preparation for maintenance inputs.
*To support the cleanliness, tidiness and upkeep of LGW Hangar stores.
*Understand and be able to effectively operate the maintenance system
*Ensure workplace health and safety standards are met
*Ensure Dangerous Goods Awareness is applied at all times
Requirements:
*At least 2 years' experience working in a Warehouse / Store environment is required
*Experience in creating and/or adapting Stores procedures is desirable
*Have a working knowledge of Part 145 Store Keeping requirements
*Experience of using AMOS within Stores / Supply Chain is essential.
*Flexibility to travel regularly to support additional working requirements and training opportunities.
*Previous experience of using Excel, Word, Outlook and PowerPoint and ability to learn in house systems.
*Candidate must have the right to live and work in the United Kingdom and Ireland
If you feel you have the experience to excel at this role then apply immediately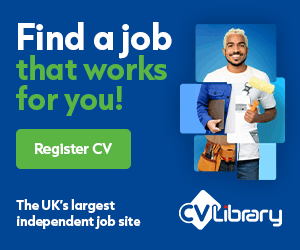 Job Title:
Stores/ inspector - Aviation
Job Type:
Contract
Location:
Gatwick, West Sussex
Salary:
£20 - £24.85/hour LTD, Umb / PAYE
Company:
CV-Library
Category:
Automotive/Aerospace
Date Posted:
2020-01-27 11:23:11
Benefits:
LTD, Umb / PAYE
Posted in: Automotive/Aerospace, Gatwick, West Sussex