Apply for Support Worker - Flexible Rota job in CM1, Chelmsford, Essex, Essex, United Kingdom.
Job Description
: We are looking to recruit Support Workers to work for service users with our clients in Essex, the service users you will be working with will either have Dementia, Disability, Sensory Impairment & Old Age
We are passionate about the services we offer to our clients. Are you a passionate, flexible, enthusiastic and highly motivated individual, .
Working Pattern can range from:
08:00 - 18:00
08:00 - 22:00
10:00 - 18:00
We may also have other flexible working patterns
Job Description:
* To provide direct care and support to the individuals who use our services by assisting, preparing and enabling the development of their social, physical, personal and health care needs in accordance with their Personal Centered Plan.
* To work as part of a team, working closely with families, friends, advocates and other health and social care professionals to ensure the people we support lead the lives they choose.
* To safeguard vulnerable adults and ensure their safety and well-being.
If you answer yes to the above, then you could be the kind of person we are looking for to join our team! You will get.
* Excellent rates of pay.
* Weekly pay via BACS
* Flexible shift patterns to suit your lifestyle
* Recommend a friend scheme
Desirable:
* Minimum 6 months experience
* Driving Licence
* Upto date DBS
* You must have experience in this position,you can submit your CV at the email address given.
Best of luck to all of you who search what they wish for and never give up, even if you wish this position or not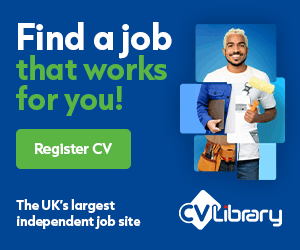 Job Title:
Support Worker - Flexible Rota
Job Type:
Permanent, Temporary
Location:
CM1, Chelmsford, Essex
Salary:
£8.75 - £12.75/hour
Company:
CV-Library
Category:
Other
Date Posted:
2020-01-24 15:22:27
Benefits: