Apply for Team Leader - Convenience Retailer job in Windsor, Berkshire, Berkshire, United Kingdom.
Job Description
: Zachary Daniels Retail Recruitment is currently recruiting for a Team Leader in the Windsor area for an established retail store. We are looking for a Team Leader that is passionate about delivering exceptional levels of customer service as well as maintain strong brand standards at all times. This is a fast paced food retail store, we need someone with the right skills, experience and motivation to succeed.
With a huge range of stores in the area, our client is hugely successful with a great trading history. In addition they exciting plans for growth and progression, making it an exciting time to be part of their business. As a Team Leader, not only will you have the chance to make an impact on this high profile store in the business but also the opportunity to grow and progress your career.
Experience of working in a fast paced retail environment is essential, having food retail; convenience retail or a supermarket background would be an advantage. We are open to speaking to candidates who want to reach the next level in their career and will consider applications from Supervisors, Senior Sales Advisors, Assistant Managers or Deputy Managers or want to develop to become a Store Manager.
To be our clients new retail Team Leader you will be a hands on, shop floor based, commercial and a results driven retail manager who has a passion for coaching and developing teams, combined with a passion for delivering world class customer service!
You will need your own transport to travel to our clients stores, in addition we want a proven retailer who can support other locations when needed.
As a Team Leader, your responsibilities will include the following:
Driving customer service standards in your store.
Increase sales in store and ensuring site profitability.
Training, coaching and developing your team.
Maintain company and brand standards are maintained as well as adhering to H&S guidelines.
Achieving store and company KPI's.
Profit protection and stock managementIn reward for your hard work, you will receive a salary circa £19,000- £21,000 (depending on size of store/location) plus bonuses, which is reviewed throughout your career. Due to our clients location, your own transport would be required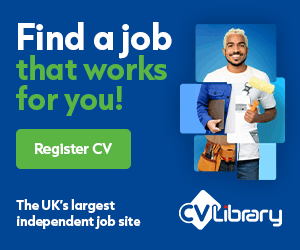 Job Title:
Team Leader - Convenience Retailer
Job Type:
Permanent
Location:
Windsor, Berkshire
Salary:
£19000 - £21000/annum
Company:
CV-Library
Category:
Retail/Purchasing
Date Posted:
2020-01-24 14:10:25
Benefits:
Posted in: Berkshire, Retail/Purchasing, Windsor